Summer Night
January 24, 2018
On the bed of my truck one summer night,
laying on blankets I hold you tight.
We reminisce about the past,
I'm wishing that this night would last.
I pull you off and we start to dance,
under the moonlight in a sudden trance.
Moving side to side, my hands on your hips, 
I pull you closer and kiss your lips.
I break it off then look in your eyes,
I see a tear and you start to cry.
I wipe you tears, whisper in your ear,
"Don't worry baby, I'm still right here."
I kiss you again and pick you up,
then carry you gently back to the truck.
Once again, I hold you close to me,
then gazing at the stars, we fall asleep.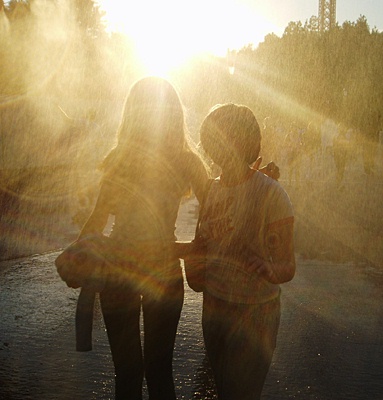 © Rebecca Y., Los Angeles, CA