The Costa Rican Boy
January 23, 2018
The mud dries red on our legs as if
mixed with the blood of our own hearts,
pierced by the needles his mother uses
to embroider trinkets for travellers like me.
The corners of his eyes crinkle at me
before we jump together from behind
the wall of water lashing our backs.
We are reborn into the jungle.
We listen to the land,
it is entirely alive.
The cicadas beat on their tiny drums
somewhere deep within the greenery.
A sloth dozes nearby
to the sound of the water's voice.
Red soldiers carry their tiny green packs
up the trunk of the ceiba.
As we lay on the river rocks
his hands whisper to mine,
tough from years of carrying baskets of
cacao and papaya from this forest.
His voice sounds like honey as
he tells me he loves me.
mine sounds like broken glass as I tell him:
"I'm leaving in three days."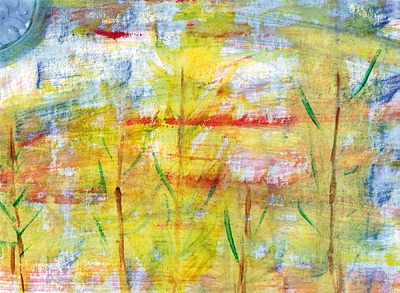 © Raymond G., Phoenix, AZ