A Winter's Storm
January 25, 2018
The cold slicing through the brush
While sparkles danced on the new bed of snow.
The air coming to a hush
While children run to the top with their sleds and shout "Hello!"
Snowballs being stacked over another
With a top hat and some carrots as the cherry on top.
The sound of snowballs hitting your brother
While he yells "STOP!"
As flakes continue to drop
Tongues begin to stick out to get a sample.
Icicles frozen to the rooftops
One is taken down for a frozen treat, and everyone follows by example.
Grey clouds begin to dampen the glee
Children head inside with rosy cheeks specked with snow.
As a new wind ruffles the trees
And the blizzard begins to howl outside of the windows.
But now, it's time to enjoy
A warm Christmas night.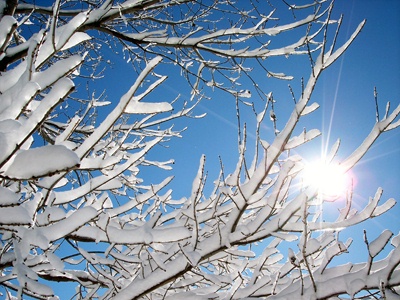 © Barbara S., Hoffman Estates, IL