Furniture
January 26, 2018
I remember looking up, as if he was actually going to be looking at me with lust in his eyes. It was foolish of me to think so, he never did. After years together I had forgotten why we had loved each other so much. What had started to robustly had become alien and uncomfortable. I felt ill with his hands around me, every touch made me feel unclean. I remember my knees buckling in the shower as I scraped a washcloth across my skin. In attempt to free myself of contamination. There was a mutual detest. Making "Love" became a chore, there was no passion left in our close movements. And then as if god had finally realized he had matched the wrong people, we split. If you have never been freed from any sort of bondage I do not have to tell you how it felt, and if you haven't, you cannot possibly imagine.

Yet, I still see him everywhere. I see him through windows, I see him in eyes, and in actions. Months after I had initially thought I was free, he is continuously all around me. The more I try to forget the more I remember. Did my hate grow into obsession? It's quite possibly so, but why would I want someone that treated me like furniture?

He left me in the garage after years of using me to collect dust, to decay and loose are recollection of what I was before. The only purpose I knew was serving him. And still yet after all the years of serving, I was still invisible.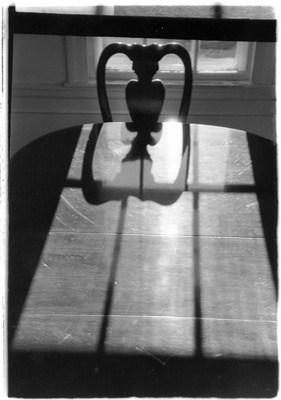 © Ben Q., Marblehead, MA