Stargazing
January 25, 2018
A cold winter night,
No clouds, no Moon
A perfect night to stare into the heavens.
Stars shine brightly
Little dim flashlights shining to the Earth,
Towards the East, a fuzzy smudge is visible
Dim and almost not visible
7 shining, hot stars are seen,
The Pleiades, the most famous star cluster near Earth.
A sight to behold.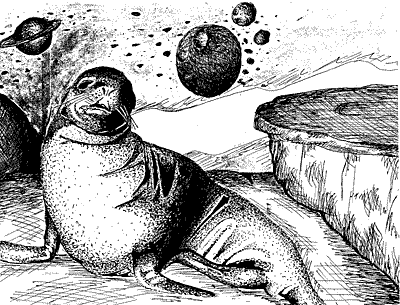 © Casey C., Rockport, ME