This Same Spot, This Same Tree.
January 25, 2018
The year I met my love
I was sitting in this exact same spot, with the same guitar, and exactly the same glasses
Watching as the landscaper's planted a young cherry blossom tree.
It sat directly across from my favorite seat on the solid, concrete bridge.
The gentle melody of a song danced on the early morning breeze.
It was her favorite song.
It was my favorite song.
That week we went on our first date.
We were sitting in the exact same spot across from the cherry blossom tree.
I had the exact same guitar
I was wearing the exact same glasses
As I watched her nervously lean in to kiss my lips.
Five years later we were married.
We took a stroll through the park trying to think of a name for our then conceived child.
By then that little cherry blossom tree was still not even as tall as Old Man Paul's house.
But, you guessed it.
We were sitting in the exact same spot.
And the year that she left
Tears filled my eyes as we sat in the exact same spot.
On that late summer night, I watched through the exact same glasses as she got up to leave
Watching the cherry blossom leaves flutter to the ground around her
Withering away like our love.
This year I turn forty-two.
Every early morning since she left I returned to the same exact spot
With the same exact guitar
Wearing the same exact glasses
Drinking myself half to death.
This morning I sit quietly.
No thoughts provoke me
I just sit in this same spot
Watching through the same glasses
As that old cherry blossom tree gets cut down.
I laugh to myself as I begin to stand on the worn down concrete of the bridge.
And let myself fall over the edge, right into the icy, black waters of the rushing river underneath.
Standing straight and tall until the end
Just like that same cherry blossom tree.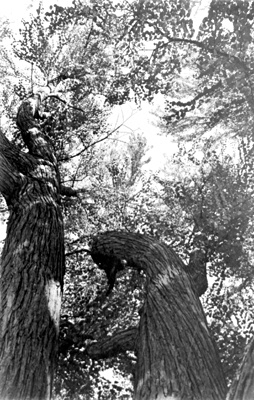 © Tim K., Marblehead, MA