How to be a High School drop out
January 23, 2018
Ingredients
A truckload of disappointment
A dash of effort
2 slices of dead dreams
Harvest at the mcdonalds drive thru
A single portion of school suspension
A heap of video games and late nights
A wink of staying out past curfew
First start with large mixing bowl
Add the heap of video games and late nights with the truckload of disappointment
Then thoroughly mix until there are no more chunks.
Next add the single portion of school suspension.
Beat the mixture together.
Add the 2 slices of dead dreams with the dash of effort.
After mixing chill in the fridge for 2 hours while you go to mcdonalds.
Apply for a job and work for a harvest.
Bake for four years then take it out and place it on a plate.
And finally add a sprinkle of nights out past curfew attop your creation of failing high school.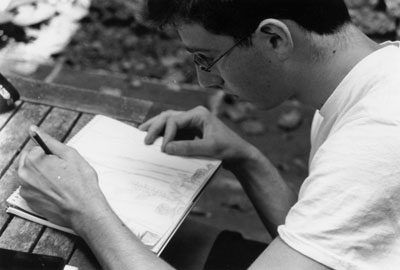 © Kira L., Bethesda, MD