Eye-destroyer
January 23, 2018
I see nothing when we meet. You are
blindfold, killer, eye-destroyer,
vision-taker.
Sight giver.
there is a world within the hands you place over my eyes;
fingerprint pathways and vein rivers and scar villages.
Clarity pours from your palms. Water upon a fire.
Lightness and darkness and earth and sky dissolve, ash in your wake.
You have destroyed me.
Created me.
My eyes are flooded.
II. What is this?
The voice was quiet and loud and close and far,
the answer everything and nothing.
it is reality,
said the world in your voice.
it is a dream,
said you in the voice of the world.
it is more than sight,
said I, realizing.
III.  My eyes only see lies.
Out of love, you took them from me.
I saw.
My heart blinked. Feeling became vision.
Emotion became sight.
I have no use for my eyes.
The world is clearest when I see nothing.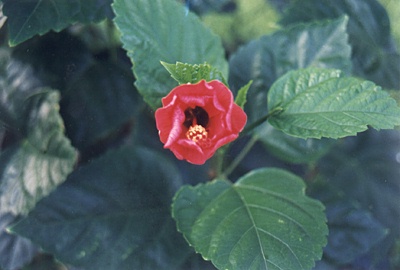 © Lindsay T., Vernon, TX