I said No
January 22, 2018
I said no.
I don't care what you wanna tell people.
I said no. I didn't want your hands on me.
You are so insignificant, but I just need to set that straight.
Because you walk around acting like I'm some
Jaded jealous b****. And you're not a rapist.
But I said no.
Honey live in your fairy tale land I couldn't care less
Because I've moved on to one where I'm a queen
And you're some peasant from my past begging
For mere scraps of my attention.
When you pinned me down in the back of my car
I said no
I admit I didn't know what to do
I was a girl, scared and confused because you,
You said you loved me 20 minutes before.
Before I said No.
I learned that your love was a prison in disguise
And I picked that lock and never came back.
I built my kingdom from my ruins
And I found a king who knows that I am a queen.
But most importantly, the towers of my castle
Have become so high, cathedral ceilings
filled with my achievements and success
They've grown so tall your darkness will never reach me again.
You and your deaf hands will remain a distant shadow.
The power has returned to me
Now that it's mine,
You'll listen when I say no.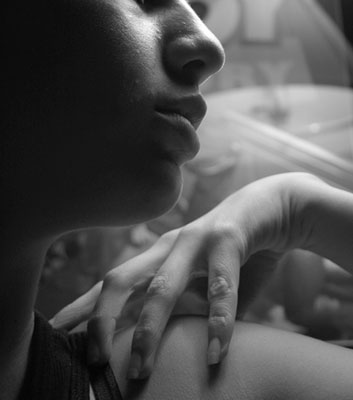 © Rebecca B., Santa Clara, CA