Off the Map
January 22, 2018
My best friend returns
from the East, sketches portraits of NYC,
tapes them to her wall. It used to be, she says wistfully,
that you could be a starving artist there. But now
you have to have money in your eyes to live in one of those apartments,
and the only reason I feel her pain
is that I want it to be my own. Then she
gives me the Narragansett beach, bottled up in a baby food jar
brimming, bright.
Three years have passed since then, and the sand in the jar
is black and festering. Bacteria, she told me,
somewhat happily. Bacteria.
For a while she is constantly being yanked back and forth between
there and here. I breathe in
and when I exhale she has settled, but in the wrong place.
She sends me selfies.
They are usually of her and
her mother. I have never met her mother, but to put it mildly
her mother is a striking woman.
I tell her Your mother is beautiful. She says Thank you.
Then she says I have to go. I have to yell at my niece about
her backpack. Her backpack is ugly and I hate it.
Girl really needs a new backpack.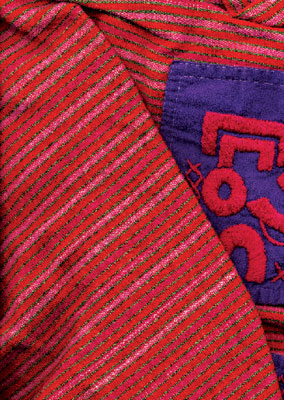 © Christine S., Grinnell, IA