Sherbert Morning Sunrise
January 22, 2018
As I wake to my 7 o'clock alarm
I am greeted by soft, warm rays of light
                                                 which peer through my window
making my white walls pale shades of pink and orange.

I make my way outside quickly
for I know there are only a few minutes in the day to experience such beauty
I look up to God's canvas to see what He has painted this morning
His fine brush strokes turned the sky the color, of rainbow sherbert
similar clouds plentiful, not infinite.
far to the North, a cloudless baby blue portion,

that contrasted the standalone colors across the entire painting.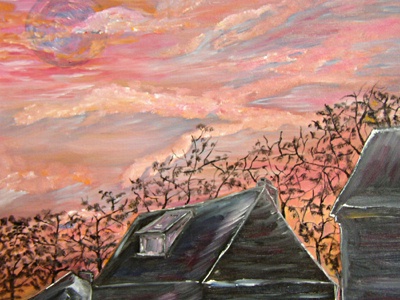 © Lauren M., Scotch Plains, NJ