Not Enough
January 21, 2018
The clock reads 2:00 A.M. while
she reads her textbook,
obsessively over-preparing like always.
Eyelids threaten to shut like heavy curtains, but she
doesn't let the show end.
She thinks she's not enough.

Rolls out of bed and off too school where her
anxiety seems normal.
Her GPA remains high while her self-esteem drops even lower.
She thinks she's not enough.

One day, she escapes the world of grades but
not the quicksand that is her self-criticism.
She's on the edge, and she still
thinks she's not enough.

No one means to put school above mental health.
She didn't mean to either.
So slow down, and
Start loving yourself now.
Or you'll never feel like you're enough.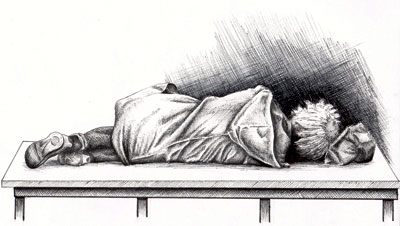 © Devin N., Sherrills Ford, NC