Out the Window
January 21, 2018
She gazes out the window
at the trees covered in fine powder,
at the scarlet and ivory flickers of light,
at the worn cars speeding past,
not bothering to give a second glance,
at the swans waddling across frozen ponds,
at the busy workers struggling in the snow,
at the chilled people waiting for the bus,
impatiently checking their watches,
at the rich, old man drinking a cup of tea
in a luxurious black limousine,
not giving a second thought for the children
on the side of the road, begging for spare change.
And she wonders why it is.
She wonders why no one talks,
why no one looks around,
why no one cares.
She wonders what has changed this world.
She wonders why has the world changed.
She wonders how the world has changed.
She wonders what is left of the world before.
She gazes out the window,
at the forsaken children looking for scraps
in the rich, old man's trash,
because they all tell you that
another man's trash,
is another man's treasure.
She gazes at the flashing red and blue lights,
and hears the panicked squeal of a siren,
and hears a crash,
a crash of two cars,
a fatal crash of two lives.
She gazes out the barred window,
at the outside world.
The shackles lining the walls,
chaining her to the metal bars,
keeping her captive.
And now she waits,
for someone to help her,
someone to change her future,
someone to free her,
from the dark cage
she calls her home.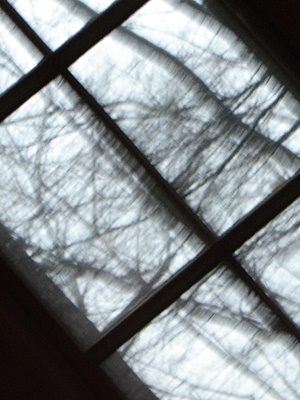 © Claire H., Boxford, MA