The Internet
January 20, 2018
on the internet, you can be you,
not bound by the expectations
of those around you.
you are judged solely on merit,
on opinions,
on thoughts.
you can type a comment at the bottom of a comment section,
Hoping
that someday someone will read it,
and someone,
somewhere,
will care about you.
you can talk to people
who would never associate with you
if you were face to face.
you can learn about the world
bigger than the borders of your house,
your town,
your family.
you can dream of someday
living in this world
where you are maybe,
somehow,
accepted as yourself.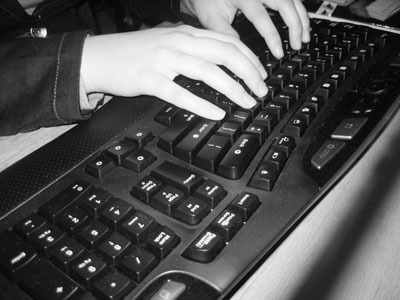 © Paige R., Perry, OH