Homecoming
January 20, 2018
The gentle grasp of love, how it is unavoidable.                                        
One cannot escape its touch, as Cupid's bow will strike anybody and everybody at one point or another. 
But the arrow that strikes contains more than love.
The renowned shaft brings
Lust.
Longing.
Pain.
Agony.
Destruction.
Beauty, to the one it touches.
When lovers are apart, nothing tears at them more than the idea of losing each other.
Love.
What is love, exactly?
Is it just an idea?
A moving force?
A weapon of destruction that is most toxic to the ones who do not have it?
The separation between lovers can kill. It can kill other loves. It can kill itself.
When loved ones are reunited, the vigor and strength grows.
All of the stars align, the pangs and throes seize to exist, and the world feels whole at last.
The moment that hands connect, the world already seems more vibrant and real and complete.
When the strongest lovers see the truths in themselves, the connection between them is electric.
It is stirring, moving, intoxicating, thrilling.
Homecoming is just a word for those that do not know love.
But for those who do, homecoming does not mean coming home.
It means reaching the one that is desire most.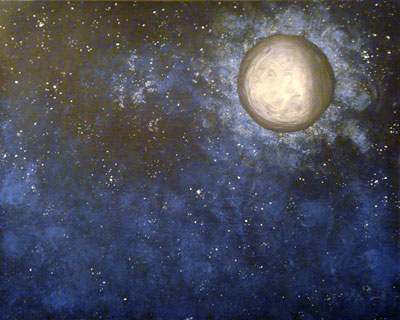 © Allison H., Vancouver, WA