I Am Two Tones
January 19, 2018
Most of me is sunshine yellow—
Always smiling, happy,
with not a care in the world,
laughing with my friends, and
filled with positive vibes.
Part of the time I am stone grey—
low key damaged with hurt
from loved ones,
filled with secrets of mine,
and my friends secrets. 
People know me as sunshine yellow,
but I know me as both sunshine
yellow and stone grey—this is me.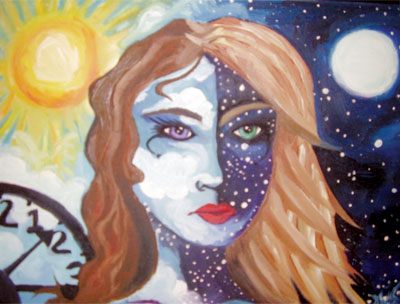 © Amanda S., Attleboro, MA