Pills
January 21, 2018


Artificial happiness tastes the way sawdust smells.
The bitter capsule goes down easily enough but at what cost?
Only more bills from my psychiatrist to the insurance company.
And one more thought for the day of how easy it would be to take every pill in the bottle.
The white capped orange bottle.
With your name on the side.
Another reminder that are yours
And you need to take them because of what is wrong with you.
Another reminder of when happiness is there.
Not that you feel it of course.
Just that it's there.
A tangible item that you can pick up and throw around
That you can't feel anymore because you don't remember how.
But at least these pills make it feel like less of a foreign concept and more like a native stranger.
Which you'll take gratefully because with them you can get out of bed in the morning to greet them with an easier to fake smile.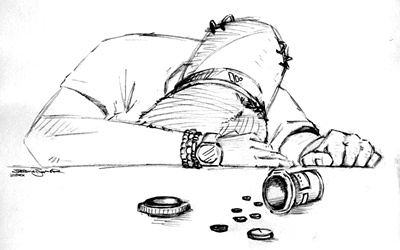 © Jeremy B., Austin, TX