I Am From - By Ava Zongxiu Blum
January 20, 2018
I am from pens of every size and shape
Collected throughout journeys
across new landscapes
I am from Olive oil and coconut cream       
Smooth, pure, and smelling sweet
Tastes like sandpaper and gelatin on my tongue.   
I am from the blue house, hidden beneath the trees
Warm, small, yet it makes room for us all.            
I am from dandelions
And pretending their flying seeds are fairies riding the air   
I am from sparkling apple cider and traveling the world
Savoring each drink of heaven I take from the sky.                                                                                  
I'm from the honest abe's and late bloomers
From the "Non - negotiable"s and "Estrecha la mano!"          
I am from unity around a tree
Covered in lights, ornaments, and each person's glee   
I'm from George Washington hospital, DC
In my blood runs immigrant ancestry.   
I am from biting into the dessert of the moon
Soft, sticky, and sweet
Filled with red bean paste
and the occasional dim-sum I long for
I am from Shepard's pie
Hot, creamy, savory, my mouth melts
from the heat, as I jig to the fiddle, ghillies on my feet
I am from tapas in Spanish bars, cheese, olives, oysters, caldo gallego
Small dishes with every imaginable color
Hot, cold, sweet, sour, balanced by music during happy hour.
I'm from swinging on swings
My feet bare
Moving my toes as I fly through the air
I'm from my main entrance hall
Full of distant worlds that reside on the wall.
I am from wishing I could
dive into these moments forever frozen in time
and come back with a souvenir.
I am Ava.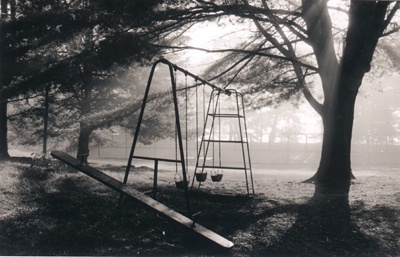 © by Steve S., Marblehead, MA