Nothing
January 18, 2018
The needle enters gently,
making my arm tingle lightly,
reaching the perfect high.
I itch the scabs,
which run across my arm,
the black and blue tracks replacing veins.
My eyes close as I feel my body leave the earth,
floating in a void of nothing and everything,
sweet, beautiful, eternal oblivion.
I
    Feel
            Nothing.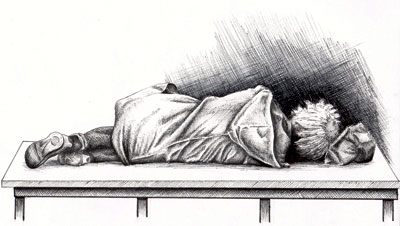 © Devin N., Sherrills Ford, NC