The Last Time
January 17, 2018
Then he hugged me one last time.
I felt my heart's epic battle against my chest,
I felt my breath skip and my lungs burn as I forgot how to breathe,
I felt a drop of liquid warmth escape my eye and fall from my face,
onto his shoulder;
The heat of the places where our bodies met was the heat of 1000 fires;
My skin burned;
as if it too felt the burning gasoline igniting the flame still flickering in my heart;
I could feel both of us push our bodies closer together, trying to suffocate our suffering;
But no matter how hard we pressed, it didn't seem to make a difference.
We held on tighter, holding one another as close as we could, a final attempt to vaporize the space between us, the space that held all the tension and pain and history that words just couldn't seem to dissolve.
Holding each other close a promise. A promise to end all the hurt.
A promise to bring back the love that was once there.
I don't know who, but someone released their hold, let go of the faraway dream of our love and the other followed suit. No more empty promises, no more hope for our lost love to find its way home.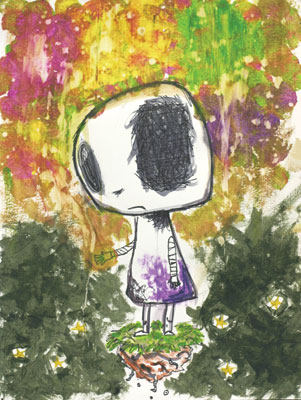 © Ashley W., Port Charlotte, FL