Uncommon Recipe
January 17, 2018
How to make everyone hate you
Ingredients:
1 pessimistic attitude
An ocean of aggressive language
A pinch of ill-timed laughter
A dollop of double parking
1 annoying personality
A truckload of carelessness
A flurry of other peoples' feelings
Directions:
Take the peoples' feelings and throw them out the window.
Put the pessimistic attitude and the annoying personality in a mental bowl and mix them thoroughly (these two work better when combined).
Throw in 1/3 of the aggressive language (don't be afraid to use more than specified).
Add in the ill-timed laughter as needed.
Mix it up for a few days.
Dump in the truckload of carelessness and the rest of the aggressive language.
And to top it off, add a dollop of double parking on top.
You have now made everyone hate you.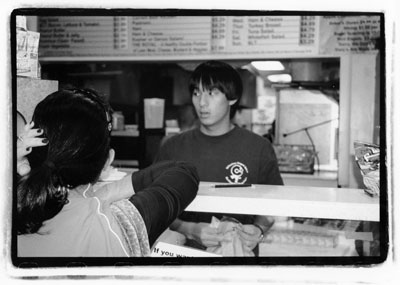 © Rachel D., Bethesda, MD