8th Street
January 14, 2018
An old man getting his mail in his underwear,
A women running breathing heavily lots of air.
Lots of cars parked on the street,
Flies surrounding the garbage cans so they can eat.
All on 8th street.
On a porch tons of lantern sit,
Next to a cactus with its arm split.
A Stop sign ahead sign above my head,
Random color stickers cover it like a sheet on a bed.
All on 8th street.
Pain in my heart as I walk down the street,
Because where I am going I will be defeat.
I start to tear but I stay strong,
And a man sees me thinking what's wrong.
All on 8th street.
I come to the corner not wanting to move,
Something in my life is being removed.
I turn and see tons of stones,
And now I feel very alone.
All on 8th street.
I walk inside the gate,
waiting for fate,
For my mommy to go into the ground,
With out making a sound.
No longer on 8th street I start to cry,
Because I have to say goodbye.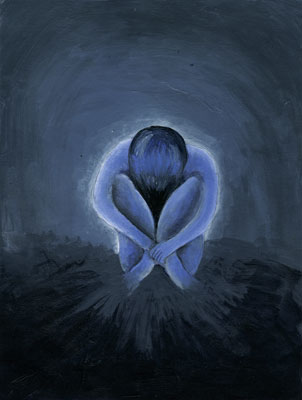 © Becky F., Sacramento, CA