Colorful Personalities
January 10, 2018
Personality #1—A hazy lavender.
I sit mute, alone, wondering, and contemplating.
I think in silence about the past,
the present, and the future.
Personality #2—A heartthrob red
I walk with passion, content, and spantinatity.
Flirtatious on the outside like a spark,
I'm humbled within like a flower.
Personality #3—A Citronella yellow
I loan my hand, my shoulder, and even my heart.
I listen to issues, providing advice,
and dignified help.
Person #1—Just me…
I walk through the world a student, and a daughter.
I am an immigrant a misfit,
a girl finding her place in the world.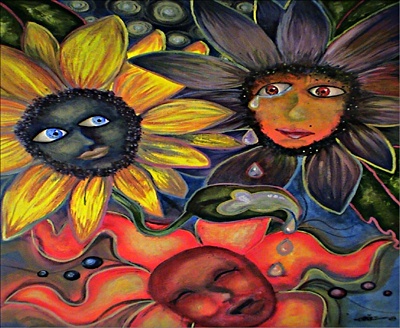 © Christine W., Davis, CA