Euphoria
January 10, 2018
Rain drops glide along a foggy window.
Gloomy clouds float above in dark skies.

Oh Sun, where have you gone?
This saddening rain is endless.

The cold wind pierces through my thin jacket.
If only I had known this rain would come,

I would've brought more protection
Against the harsh weather of fall.

A strong gust of wind struck me down
And I sat helpless in the rain.

Rain drops hit my head and shoulders,
Tiny rocks pelting into me.

I am going to freeze to death
Here in the cold rain when suddenly

The rain stops falling,
The wind ceases to blow.

I look up to see if the sun has finally come
Only to see bright light in a beautiful smile.

It holds a rainbow umbrella above
And blocks the wind from pushing me further.

It reaches out a hand so warm
And pulls me out of my sorrowful seep.

It laughs and asks what I am doing
Out in this cold, windy rain.

It clasps an arm around my shoulder
Spreading warmth throughout me.

It seems as if the sun has come
And the wind has faded away.

As if a burst of safety
Exploded in my heart.

I finally found you,
Beautiful euphoria.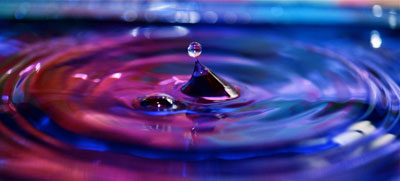 © Haley L., Anchorage, AK