i want you
January 17, 2018
i can't sleep
every minute i dream
is another day lost
because in every nightmare
i lose you
i'd rather have insomnia induced
thoughts of you
fleeting through my consciousness
like shooting stars
than to go to sleep another night
knowing i'm not good enough for you.
because nothing compares to the warmth of your gaze
as you peer into the very depth of my soul
or the way your fingers graze against mine
and the chills you give me are unbearable
and as i look into your admiration,
i realize that i falsely put the
wonder back in your eyes
just like you placed
each twinkling star in my sky
not knowing that you were turning my night
into a bright gleam of sunrise
i was never a morning person,
but i've come to love the smell of coffee
because coffee smells like you
and home does, too
because you've come to be my safety
and my sanctuary.
and my security.
and every minute you're not here
is another moment of drowning
and i've been sinking into the oceans contained in your eyes
for days,
for weeks,
for years, my dear
so breathe into me
the life that radiates from your smile
god, kiss me with your teeth, not your lips
because i want every piece of you
love, my mind is full of you.
i want to know you.
i want to see you.
i want to need you.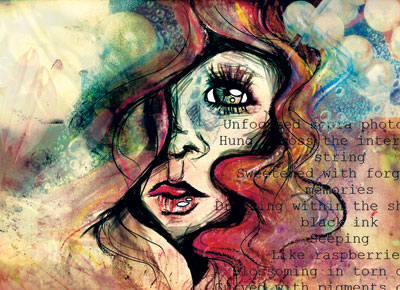 © Victor K., Las Vegas, NV