Why my age?
January 17, 2018
Please deflect the thought of my age as you consider my respect; because why jump on top of judgement when I may represent innovation? Why cower at the idea of the youth as we are the dynamic shift of all the world is leaning towards.
Why my age?
None care to disregard the case of my ideals building with power, as coffins of the elders begin to scatter. Why let knowledge decay with the old, it's in with the new; move aside and get used to it, one day we will grow old too.
But if not empowered now why bother to shove us later? "Go to college, get a job, but your thoughts don't matter".
If our hurt is fake, and if it's only for Christ's sake you are steering yourself nowhere, because those ideas have been totaled; I think it's time you get you oil changed.
But why our age?
The mind matures much brisker than the number, the times change like the budding of a flower…
But let these roses thorn, and climb up the gates; there is no harm in growth, and there is no harm in decay.
The circle of this generation is becoming bolder, vulgar, and intrepid. And as a circle never ends, neither will we; give more, coerce less.
Not my age.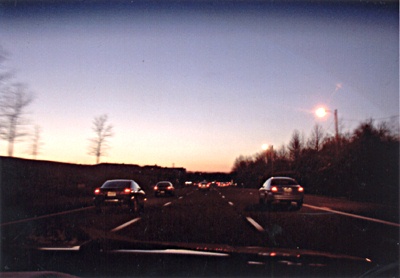 © Carolyn K., Toms River, NJ