A Writer's Caper
January 5, 2018
Eyes fixated on the blank and empty piece of paper.
A pencil's graphite tip resting on the page, yearning to move.
But how can a pencil move if the hand holding it has no inspiration to make it dance?
Writing is an outlet for pent-up emotions and creativity, but what happens when both are no longer trapped inside?
The pencil that once fox trotted away your troubles must store away its dancing shoes and hope for its partner to return.  
The paper will find its way back to a dusty desk drawer and patiently wait for you.
They do not know why you stopped doing the waltz with them, only you know.
Was it lack of time, self-doubt, or loss of interest?
Perhaps even you do not know why you left the dance floor.
But one day you will slip on your dancing shoes and quickstep with them again.
When will you tap dance with paper and pencil again?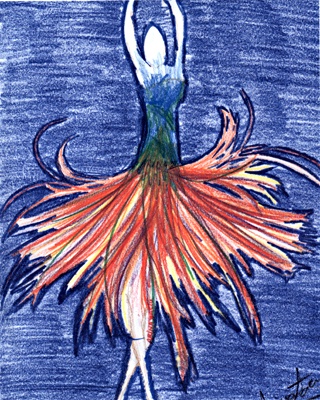 © Arina Z., Euclid, OH