Divine Benedictions
January 12, 2018
Vast barren scattered words,
All over the parallel universe
Salient restrictions to galaxies of stars
Dimming, losing the untouchable gifted glory.
They are scattered, and cluttered
Traditional and mouth-sewing mockings, some utter
Far away, letting you see, beyond the boundaries
And limiting them, yet again.
Sequence they lack,
Walk away, fetch me a connection, a convincing deception.
For her forlorn cries won't help, why are you back empty-handed?
You'll find home, where you were stranded
Let it die, let it glide
For your desires need rest, your ambiguity needs to resolve itself.
Passions don't abandon one's spirit that easily, dear
It'll come back, it needs to be left
Soulless you may feel, after the excursions to the hypnotising nature
Forgetting, it's nature.
Forgetting, what it does..
Consumes the discomforting, lovely confessions,
Breathes into your empty
heart, letting it restore the love
Compassionate for the stray,
Brutal to the passé.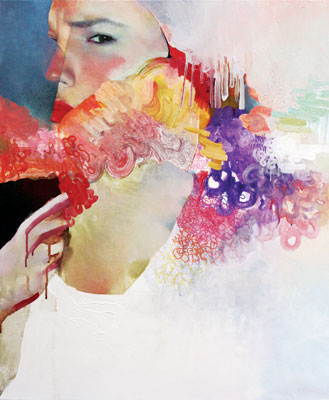 © Winston C., Jamaica Plain, MA