The Staring Project
January 11, 2018
The sun is shining down on me, laying warm fingers along my legs.
My puppy is chasing an ant, as a lion chases a gazelle.
Lemonade in one hand, pencil in the other.
My backpack is sprawled across the dark wood deck,
Recently built by my father, his prized work.
And I feel as if that bag keeps crawling closer,
A silent reminder that time is slowly creeping towards me.
But as the project lies within reach of my left hand, all I can think of
Is what my future holds.
Certainly not this project at this rate.
Will get into a good college? Will my team win our next game?
Will my children's children want to watch Christmas movies by my side
As I did with my grandmother?
Or will I live my life, surrounded by cats?
Good morning, Boots, Fluffy, and Cookie.
This project keeps eyeing me; I swear it is taunting me,
For it knows that tonight, late in the witching hour,
I will finish her as I do this poem,
And she will laugh at me, for
Her future is a definite, unlike mine.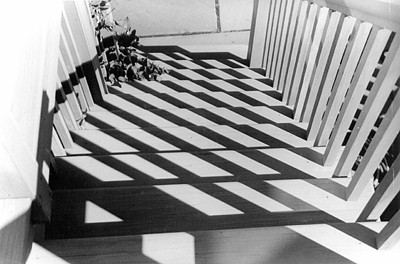 © Amy S., Marblehead, MA