The Girl Who Never Ate Her Lunch
January 10, 2018
The girl who never ate her lunch
Sat on the opposite side of the cafeteria from me.
I watched as she took out
The delicious food her mom prepared just for her,
And how her face gradually turned whiter and whiter,
Until I was sure it would disappear.
She looked down at her
Diagonally sliced sandwich,
With cold cuts and veggies violently bursting through,
Her luscious, red strawberries,
Daintily chopped into four pieces each,
And her triangle of
Heavenly, homemade pumpkin pie.
However, she rose, with her lunch in hand
And walked over to the garbage can.
She released the perfect plate,
And it plummeted downward,
Along with her dignity.
The bones of her arms
Were desperately poking through.
It scared me.
Her feeble figure sauntered back to her table,
Keeping her seafoam green eyes fixed on the tiled floor.
Inside, her stomach was growling up a true monster,
Devouring whatever was left of her.
She feasted on her chipped fingernails
To try and kill the ferocious beast.
She was not successful.
Every day, I witnessed this girl suffer
And decided to keep my mouth zippered,
And my pretty, little words trapped inside.
But sadly, that was the last day I ever saw
The girl who never ate her lunch.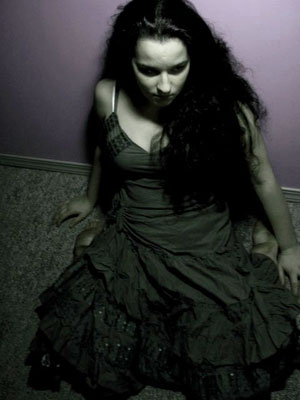 © Brianna D., Everson, WA