Loud/Quiet
January 10, 2018
Sometimes I put on a smile
A smile to hide my emotions.
A barrier,
A wall,
To keep my feelings inside.
I don't want to worry you.
DOn't worry about me.
Not about me.
I am a hollow shell,
Good and bad and confusing things
Almost fill me to the brim,
But not quite.
The swarm of overwhelming incertitude and doubt
Is so loud in my head.
But the empty space is the worst part.
The areas of my paper mache mind
That aren't filled.
There is nothing there.
It is too quiet.
I feel so empty,
So alone,
Abandoned by my own soul.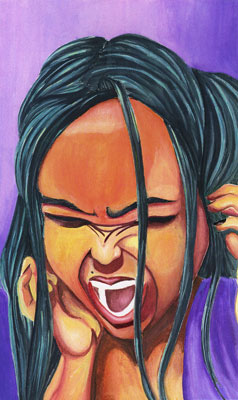 © Kriztille J., Briarwood, NY