The Reflection
January 10, 2018
I stared deep into your eyes and saw the light of my life flash through space and time,
I was memorizing  your features while my fingers danced across the canvas of your face.
My love for you was the greatest thing I could have ever given to you,
We talked late on the phone till the sun rose up and started illuminating my room.
When you first told me you loved me I didn't believe you,
I had been hurt before and you knew that.
The past year that you called me mine was the perfect love story anyone could have ever had.
But, things started to change between us.
You have been gone,
Lost,
Missing,
I had stayed up late at night wondering where you had gone to.
"I was out"
"I had to go to my friend's house"
"I helped my friend with their homework"
But me being blind and stupid believed you.
Our one year anniversary came around and I spent that night by myself while you were out with your "friends".
I wiped the tears that had fallen on my cheeks earlier that night, and had gotten ready to go into town.
To forget you,
To forget the sadness that plagued me months.
I grabbed my keys and went for a drive to clear my mind.
Until I slowly passed my friend's house,
When I saw you there in her room
Kissing her the way you had kissed me, on the very night you had proclaimed your love for me.
I had instantly drown in the "love" you had for me,
I was trying to reach the surface to breathe but the only thing I could breathe was the lies you had told me.
Maybe I was the one that didn't deserve you.
I had confronted you the next day,
You didn't deny the fact you had given someone the love and affection you didn't give me.
You then looked at me with those eyes
The eyes that mesmerize me into a trance which made me fall in love with you in the first place.
My love for you was the greatest thing I could have ever given to you.
Until today,
And when I looked into those eyes all I could see was the darkness that had consumed you,
I couldn't even see myself in your eyes.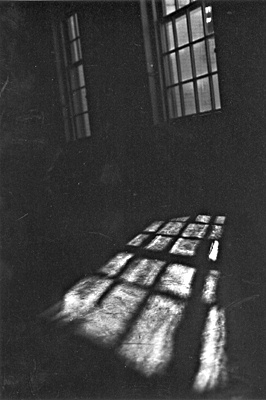 © Mary A., Fullerton, CA