Ripples in my Mind
January 10, 2018
Every stone makes its own ripple.
My first stone was tossed in 3rd grade.
My first "smart kid" class, the first time they told me I could be something special.
And so I became myself, that one girl who always outdoes herself, the one who always finds her way to the top.
But high school is a different story, and suddenly, I don't stand out anymore. 
Another stone. 
All at once, I need to prove myself. 
So I load up with all the classes and sports and teams, something, anything, that will show them that I still stand out.
I need them to remember that I'm still here; I still matter.
It's hard, it's crushing, and they're not noticing.
Another stone.
I suddenly go numb. 
I can't care any more; the pressure's so intense it's as if it's no longer there. 
I'm stuck in a cycle of anxiety and late nights, trying to fill expectations that didn't need to exist. 
The stones keep falling, flying, hitting me
Rippling everywhere, bouncing off each other
I take a breath but its just ripples, ripples, ripples.
Ripples all over my mind.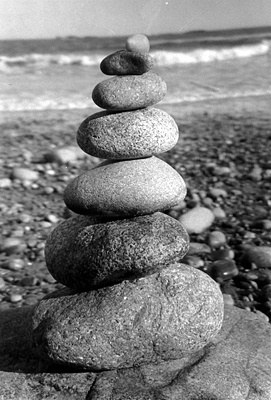 © Vanessa R., Marblehead, MA