Everything We Can't See
January 10, 2018
We are only human.
Our eyes can see reds,
Yellows,
Greens,
And every color in between.
We are only human.
But we humans can't help but wonder,
What it is we cannot see.
We are only human.
We merely see a reflection of who we are;
In a mirror, a photograph, a video, a hazy image in a glass window.
But it isn't truly us.
We are only human.
How we appear depends on who we are around.
We can't see ourselves through the eyes of others seeing us.
The right version, unknown.
We are only human.
But there is so much in this world that we can see.
The blush on the cheeks of someone in love.
The soft orange of a sunset sky.
The golden glow of happiness.
The ivy stain of the meadows that hold nature's beauty.
The crystal azure that falls from the clouds.
The purple bruises that life marks upon us as a reminder of our struggles.
We are only human.
We see almost everything,
except everything we can't see about ourselves.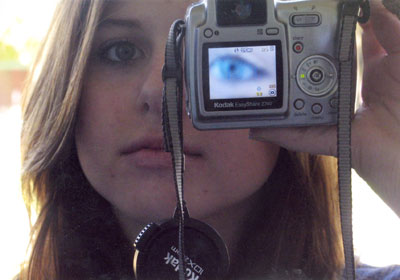 © Jessica M., Phoenix, AZ