Dear Humanity
January 9, 2018
Dear Humanity,
Where have you gone?
I am concerned confused and hurt
War is constant
Man vs man, brother vs brother
Fighting a never ending battle
Killing each other for what?
Nothing worth a human life
That's for sure
How is it possible that people of underdeveloped countries are starving
lacking a meal to fill the emptiness of their stomachs
have no access to clean water?
Yet people of more developed countries throw out my half way eaten plates of food and unfinished water bottles after each meal
Humanity is divided
People aren't treating people like people
Racial hatred may been seen a thing of the past
yet it has never ended
And still today race divides our world
Why does a difference in melanin levels define who you you are as a person?
People are hated
for loving another person
A person of the same sex
or for being themselves
Whether that be gay, straight, bi, trans
Please tell me why there is
hatred against love?
These are only some of the things I, a fellow member of this crazy, messed up world, am wondering.
If you have any answers, be sure to let me know.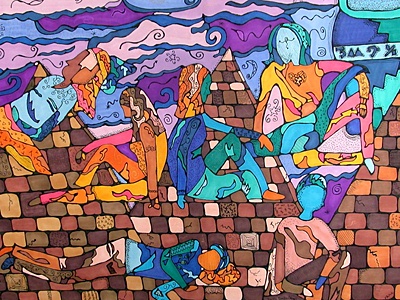 © Katie V., Gainesville, GA