I Am.
January 8, 2018
I am always thinking; my mind never stops running.
People say I am wise for my age - they don't know why.
I am slow to trust…some people don't like that at all.
I am not outgoing - I'm too afraid of judgment.
I am sensitive; I take every story to heart.
I suffer from self-induced pressure, weights I can't lift.
Everyone knows I'm hesitant to try new things,
But I am longing for adventure, rushing wind.
So it makes sense that I read...that I compose stories.
People don't understand me - my love for books, I mean.
They don't see the adventure, how I float when I write.
I am outgoing, I'm positive, strong as an ox.
I am flying with silver wings, living without fear.
I'm not judged; they listen patiently to every word.
I build the scene and I give the characters roles, names.
I can go anywhere; I can explore the whole world.
In my books, in my stories, I can live as I please.
I document who I am and who I want to be.
In my books, there is peace. There is endless creation.
Do they understand now?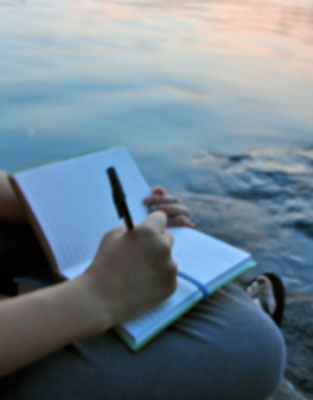 © Grace K., Port Washington, NY