Me & My Homework
January 8, 2018
I am fourteen
I have a lot of homework and the clock has betrayed me. If I don't do it, a wave of disappointment will come to drown me. I cannot live without doing my work. My world will go berserk. I wear my keys out and keep my brain running, and the assignments keep coming and coming.
I have to learn how to keep up with time
and get work done before bedtime.What if I die before I'm on the second page,
they will not remember me, a girl their age.
There is nothing that can change my mind. Too much needs to be done. And a low chance to have fun. Do anything, and the assignments keep coming and coming.
Nobody even stops to think about my side of it. I should have the power to control time.
Why do I have to work full-time? Everybody has a life, but I get the pain and strife. I work so hard that you can see the rust. While there's parties, I work in the dust. Nobody would notice if I turned into sawdust. The work is bumming, I could be dead, and the work keeps coming and coming.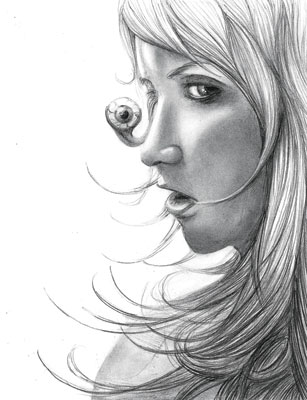 © Jessica P., Bethel Park, PA