Hands
December 7, 2017
As I indulged in the winter's air
I thought of his scarlett hands.
Hate grew rapidly
Like a dog bolting out of one's door.
I thought I knew him,
For our veins carried the same blood.
But slowly I realized
The twisted mess he was.
He was given life from the ground not the skies.
It was something in his mind
That was not functioning right,
Just like my life.
It became
A living fear,
A living hell.
You said you loved me
Like uncles do.
When I said stop
Your hands shielded my aspiration.
For I was only nine.
Innocent
But now impaired.
For the coldness of your hands desensitized my ability to perceive.
I gasped,
For a start over.
To erase the damage done
That was totaled into me,
By your hands.
I never understood
But you promised me I would.
11:11 struck, but again not once was my luck insight.
I finally understood when they took you away.
When they told me it's not okay.
When they checked me
I knew nothing was okay.
You lied,
You harmed,
You killed,
My innocence.
You killed my ambition in life.
My body was scarred from you
From the constant loathing of defeat.
Defeat from your mind
That created defeat in my life.
Your hands marked my lips
Hushing me from the world.
As I laid there with your cold hands concealing the truth.
I should have known
About your hands,
For they were always too cold.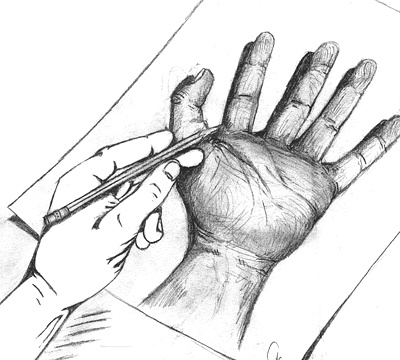 © Casey C., Rockport, ME