Beats No More
January 3, 2018
Anxiety touching my heart and freezing my mind.
Icy heart which can't be warmed by just the company of a loved one.
I've tried to live without medication but the ice stays.
I feel the heat come near but I get too scared and hide, letting myself freeze.
Depression and anxiety mix well and suddenly it's winter and I'm buried in the snow.
When is spring?
The grass is dead, I dig for it, hoping to find warmth, hoping to find peace.
Maybe even some life is still here, with a thin frost over it, maybe I can breathe the only air left in my lungs to give it life.
Breathe a better life into it,
Breathe a better tomorrow into it.
Is there even a tomorrow?
Hopefully these are my last words right before icy insanity finally freezes me whole.
Hope.
Hope.
A hope of tomorrow still lurks in the tundra.
I hold onto this hope, even though I feel the ice on my skin and the warm heartbeat that kept me alive
Beats No More.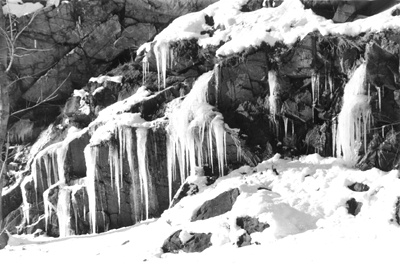 © Steve S., Marblehead, MA