Dark Night, Dark Life
January 2, 2018
Was the darkest hour in my existence
As the blackened clouds covered the sky,
"Why?" screaming him my reply.
Rain soaked upon my clothing;
Tears drenched my face,
If only I hadn't asked for space.
Walking on this gloomy night
Pondering why I'm living this life,
I reminded myself I brought a knife.
Being viewed as a walking zombie
People tend to stare,
He whispered;  "Darling, you know they don't care,"
While twirling his red colored fingers around his horns
Laughing at my misery,
To all of you my death will be seen as a mystery.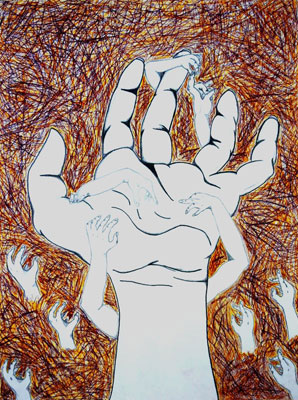 © Ariana R., New Orleans, LA