A recipe for melanin
December 27, 2017
When you
lather on bleaching peroxide with your misfit glove
         (translucent poison seeping down caustic cells)
Run your smooth velvet locks through a sizzling stove
         (rich rivulets straightened to shrivelling straws)
And bruise parts of yourself you can't begin to relove
Remember what brown girls are truly made of.
Two drops of honey gently placed
oceanic spheres sitting deep and unfazed
kind irises on auburn lotus leaves
quietly stirring in tiny ponds of zeal.
Five tablespoons of salty hickory syrup
spindled vines stretching like coiling carob
slippery strands gliding a waterfall of molasses
stretching around a bronze crown of gushing tresses.
Three cups of molten melanin- a satin cover
a blazen lighthouse for every sunken lover
films of brown sugar onto which fractured souls clutch
lustrous crystals crumbing from wet, tender touch.
So memorize this recipe as salty liquid fills
dark pupils brimming with melting chocolate hills
Because when your uniquely rusted ingredients drive insanity
you're a glowing force of nature sighing mundanity.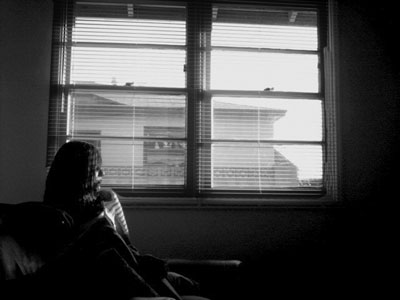 © Roxana R., Tustin, CA