Beauty Queen
December 26, 2017
CAN'T YOU SEE I'M UNHAPPY?
(straightener burns sting the tips of my ears)
HOW DO NOT KNOW I HATE BEING LOOKED AT?
(string like fishing wire scratches my stomach)
DO YOU NOT SEE THE BLISTERS ON MY HANDS?
(tears mix with eyelash glue)
DO YOU NOT CARE I'M MISERABLE?
(a smile more like baring teeth)
DOES THIS MEAN MORE TO YOU THAN MY HAPPINESS?
(hearing a voice full of smoke but dipped in honey)
IS MY MISERY JUST A SYMPTOM OF YOUR PERFECT IMAGE?
(The unsteady click of five year olds in platforms)
DO YOU WANT ME TO BE SOMEONE ELSE?
(my skin can't breathe)
CAN YOU PLEASE LET ME STOP?
(hairspray lighting up the back of my throat)
MOM?
(metal prongs digging into my head)
MOM?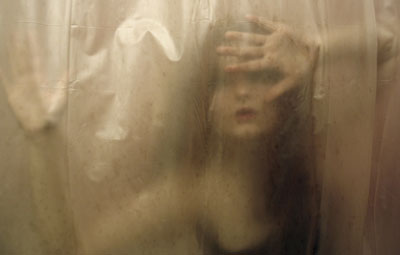 © Emilie E.