John Doe
December 22, 2017
The song that the winds composed
Over a barren meadow adorned with snow
Took me back to a place that I supposed
Was where I fell in love with John Doe.
We braved the cold
and hurried past the pine cones,
I took him in through the portico,
And we sat down where the fire was of a golden glow.
Beside us were glasses of merlot
I fancied that all I had felt was vertigo.
With only words, John took me to Chicago,
With only words, he took me to his little blue bungalow.
I took a liking to him slow,
Fell for his cologne of musky rose,
He told me all I wanted to know,
He told me of French cafes and of Bordeaux.

I told him of my favorite musicals,
And that it took me time to like espresso.
I told him of an old cat named Oreo,
And that sometimes I like to write cameos.
He listened as I played piano,
And he smiled with the crescendo,
I forgot John was there as I played my concerto,
But when I finished he said I was magnifico.
Nowadays I wonder about John Doe,
Nowadays I wonder where he goes,
The one thing I always know though,
Is that he'll still have my heart tomorrow.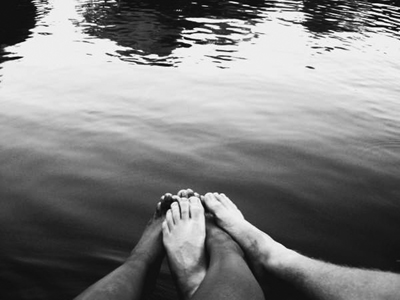 © Michelle W., Ada, MI