Hopeless
January 3, 2018
What am I supposed to do in the world?
Where we discriminate by differences,
Separate both love and hate?
I think I would have a chance,
If I helped the ones in need
If I could help the poor,
The ones in want,
The ones who starve,
Instead of fueling my own greed
What if I could be the sole comfort,
Of those who have lost their way?
Would I be the same as I am now?
Or would I be kinder, able to understand?
What can I do in this world?
Where we hurt the ones we thought we loved?
The ones that we thought we could trust?
What if we believed one another?
Who am I to judge in this world?
When I am just a human?
I cannot tell the difference
Between two people in the same world
What am I supposed to do?
I'm held by limitations,
Every move I make,
Watched by society
Society, whose eyes are dark
Misleading, lying, filled with hate
Who am I supposed to go to
When I am alone?
Shut up in my mind
No one can see my struggles
My anxiety, my depression
My hate, and my love
Where are the ones who are supposed to be there,
If not for the struggling,
For the hopeless?
Who is there to bring the hope,
Carry the burdens,
For millions of our own
Who struggle?
Only us, held
By only the faintest whisper of support
Can give comfort
To our fathers, sisters, mothers, and brothers.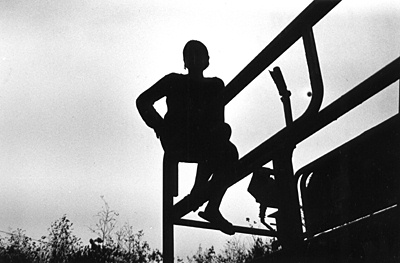 © Bailey C., Marblehead, MA