Sunrises
January 2, 2018
Have you experienced the feeling?
The crisp morning air fills your lungs,
still so dark the bright street lights,
and even the dimmest,
catch your eyes.
Birds do not yet sing,
people do not yet engage in conversation
as the inky landscape wearing blue undertones
hugs the earth early, too early.
A faint but beautiful pink mist hides
behind majestic white and gray clouds,
ready to overcome the darkness
that keeps a town asleep.
Although all is silent,
the world slowly awakens,
dictated by the rays of sun shining through
the opportunities each day brings.
Moments pass and alarms begin to scream
their usual morning cries.
Cars rush through cities that were once busy.
Even the smallest flower, leaf, and blade of grass feel the change.
And so on,
the sun rises...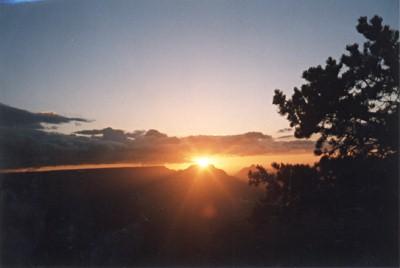 © Amanda T., Scituate, MA