Truck Driver
January 2, 2018
The truck driver
rides a purple semi
down a black, grainy road
with his blonde stubble itching his chin.
He's going to Florida with a grey walkie talkie in one hand,
and a cup filled with brown energy in another.
A dimmed screen is yelling at him to turn left
while boxes of twinkies pile in the back.
The headlights are beaming
checking for all possible deer that may stumble along.
The horn sounds and the radio flickers on,
as if listening to
"All Summer Long," for the fourth time wasn't enough.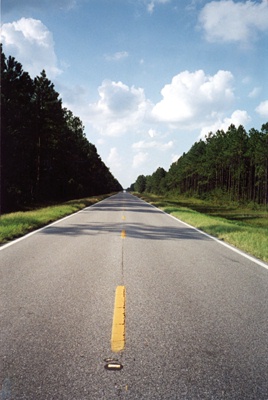 © Amanda M., Coventry, RI