The Void of Light
December 31, 2017
Roses are red
Violets are blue
But holes are empty, void of color
Anything could fill the hole but few things
are the perfect fit.

Nothing seems to ever feel right
You try to use things to forget about
that gaping hole, ever present.
Out of the hole pours the foulest entities
you have to offer, the beings that you trapped
as far down.

The terrifying ideas you couldn't let
yourself recognize cause it would mean
you admit that the demons inside you are
part of who you really are. Always has been
and shall continue to be.

You're scared of yourself, of the things
you could do if you let your guard down.
Things you would do if you lost control around
those you love and care for. But you also find those
you love cause it to be harder to control. Unfulfilled,
unrecognized love.

But you can't bring yourself to stop trying, cause
somehow even though you are in the hole with the monsters
of your own nightmares, you always manage to find that one
light of hope at the last possible moment, that one thing
that you can never let go, cause you want to remember who
you are, and who you were and pursue who you will be.?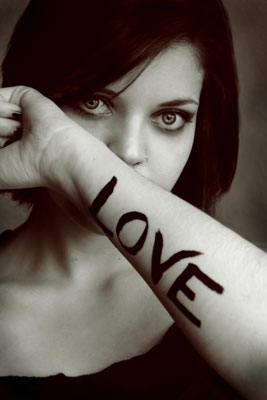 © Michelle B., Blairsville, GA