Thanks to Our Troops
December 30, 2017
Yes, our men are free
because of the brave,
sacrificing all they have
built up, in their days.
Yet they never turn back
to consider surrender;
therefore, we must give up
our thanks to the splendor.
No, not all heroes,
not most, wear capes,
they are in formation
saving us by grace.
A mindset of courtesy,
of joy, of glee,
as they head into battle
defending our Land of the Free.
Maybe, four years
could go by much faster;
yet, I must not be selfish, for
they are saving from disaster.
And once they return
from across the sea,
I must rejoice, for our brave
continue to set our country free.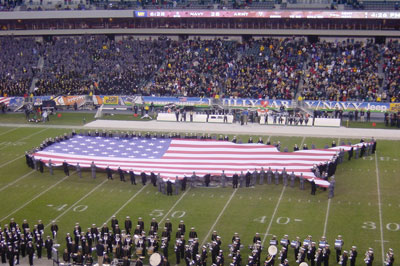 © Kristin B., Middletown, DE