Robin
December 29, 2017
Robin cracked a joke
Then another.
Laughter like a drug to him
His own nicotine.
I simply got to listen to jubilation
Through his own self deprecation.
He wondered why he couldn't get this feeling himself,
The concept of a man searching for help.
Went from barely going to class
To frequenting clubs and theatres.
Telling stories,
He was honing his comedy
On stage,
While outside of the bright lights
He was finding his way.
He got into a rather harmful place
With needles in his skin
and powder up his nose.
To him it was an escape,
An easy way to forget cold emptiness
That was around everyday.
Others knew of what was going on
But they let Mr. Williams
Whistle his tunes,
While stuck in the clouds
That would soon suffocate him.
Clubs went to stages
Stages went to movies,
The man was going all the way up
A new high,
But a false narrative
Is what he sent.
Preaching about seizing the day,
On screen he's stuck in Jumanji.
But offscreen he was alone somewhere else
Kept on writing material to please everyone
Except himself.
Toward the end
He had done it all but was never
Feeling complete in any way.
Toward the end
He got off the liquor and drugs but
It was too late though.
Because now he's known
For leaving everyone around him
Cold at California.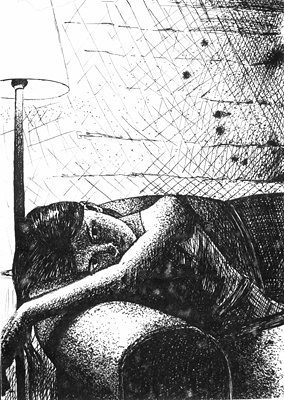 © Elisabeth R., Elmont, NY