Vespertide
December 28, 2017
And it comes time to ring the vesper bell.
Sing me the evensong, sing me to peace.
The moon remembers my name all too well.
She grasps me with her fingertips, the whistling trees.
The dark no longer tries me, I let her hypnotize me.
This cold stale air is clawing at my skin.
I count the whispers, winds, they come in threes.
In all my nights I've never been so thin,
Yet on this earth I stand so heavy that my toes begin to sink.
My mind won't cease to wander.
I pour my dreams into a glass for the sky to drink,
Then stop myself to ponder,
Will I wake up after this vespertide?
I give my soul to the moon and trust that she'll decide.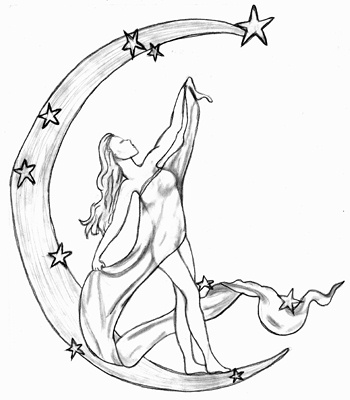 © Bianca C., Phoenix, AZ